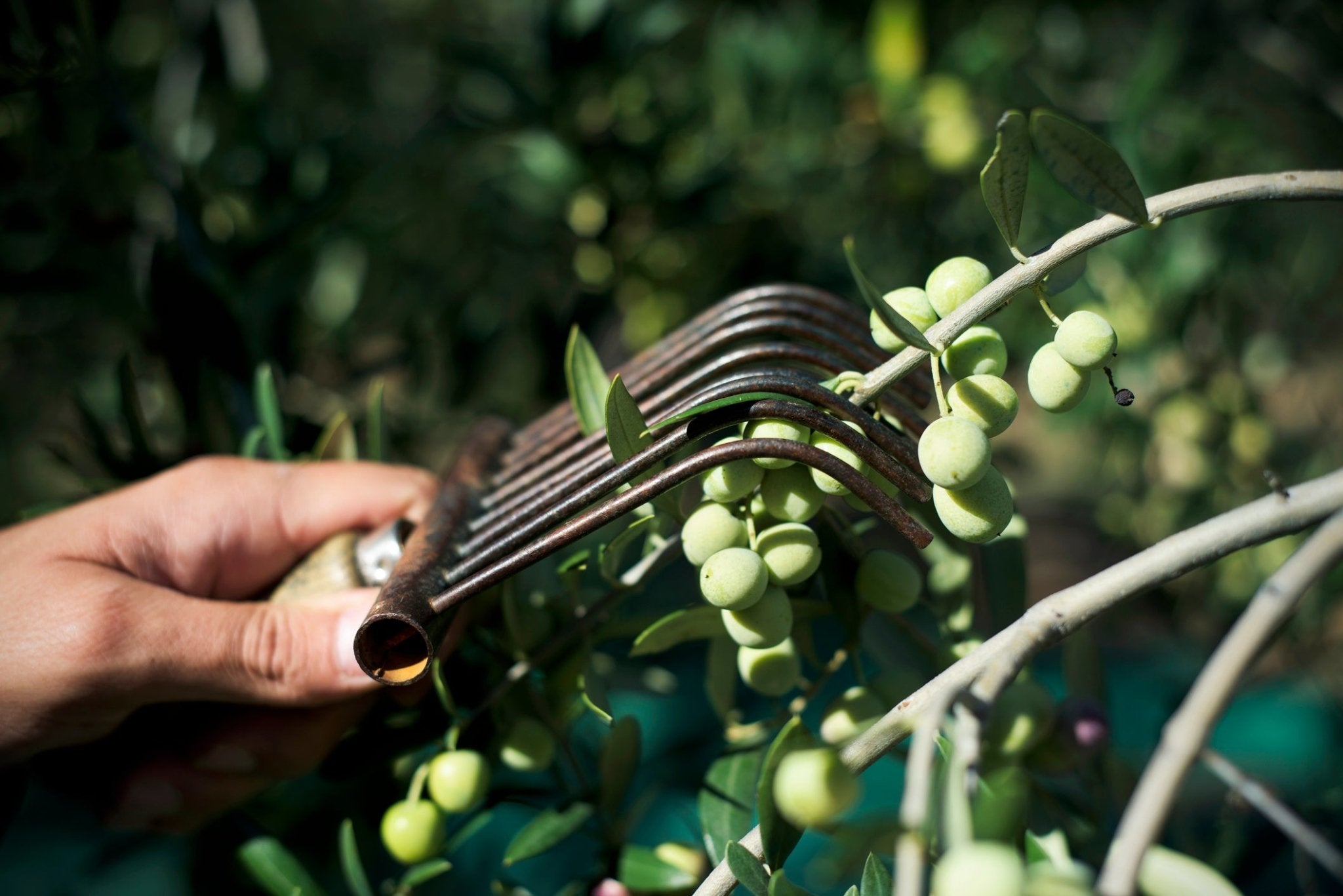 Olive oil has quickly become a staple in many prepared dishes, appetizers and salads, but not all oils are equal. Many olive oils found in typical grocery stores are a blend of oils from all over the world, not giving a true taste that is specific to the region of origin. If you are searching for a truly gourmet-level extra virgin olive oil (EVOO), look no further than the Spanish EVOOs from Basilippo and La Chinata found at Garland Wines.
Health Benefits of Olive Oil
EVOO is a recommended addition to any healthy diet, providing essential nutrients as well as extra health benefits. Studies have shown there are many benefits, including:
Of course, ensuring you are getting a true EVOO is important in order to reap the benefits. If you choose one that has been diluted with other oils, you may be missing out.
Basilippo Olive Oils
Basilippo, meaning "village of the moon forest," is a very old city, believing to date back to the Bronze Age (1700 – 1270 BC). The olive tree was a very important symbol with a sacred meaning that has been passed on from the first olive farmers and continues to live on today.
The Basilippo company uses this ancient agricultural wisdom to continue producing a top quality olive oil while respecting the environment. They have mastered the combination of tradition and modern abilities to provide true excellence and quality in each of their products. Garland Wines is proud to offer two EVOO selections from Basilippo:
Basilippo Organic, Manzanilla and Arbequina Organic EVOO: This intense oil is a blend of the Manzanilla and Arbequina varieties that are both organically-farmed on the Basilippo grove "Cerros Blancos" in Carmona, Seville. It boasts aromas of artichoke, olive leaf, apple & banana and aromatic herbs, while tasting lightly sweet, highlighting the spicy and bitter flavors. Pairs well with grilled vegetables, pasta, BBQ, potato or tomato salads, and dishes with intense sauces and marinates.
Basilippo Seleccion Arbequina EVOO: This is a medium green and mature oil from the Arbequina olives grown in the countryside of "Los Alcores" (Seville), harvested at optimum maturity. With aromas of fruit pudding, almond, tomato and bananas recalling to olive leaf, its taste has a sweet entry, low spiciness, and slightly bitter.
La Chinata Olive Oils
La Chinata has been a master in olive oil production since 1932, milling olives from their local region of Sierra de Gata. Over the years, they have developed their process in order to cleanly extract more oil from the olives, guaranteeing the exquisite quality of the EVOO. The La Chinata company has even harnessed the benefits of the olive oil to create cosmetic products as well as other oils for the professional food industry.
The La Chinata company is ranked among the 10 most important Spanish companies due to the amount of EVOO they are able to bottle. By using only the best olives, you receive an excellent, high-quality product when choosing La Chinata EVOO. At Garland Wines, we offer:
La Chinata EVOO: This particular oil is made with the sweet, fruity 'Manzanilla Cecereña," providing it with more unsaturated fatty acids than other varieties, and is made according to tradition. It has a slightly assertive aroma with a balance of tomato, leaf and black pepper, tasting of tomato and asparagus with smooth, fruity flavors and a sweet finish. It pairs well with fish and salads thanks to its delicacy, which will not overwhelm the other flavors.
Spanish olive oils are truly gourmet-level with all of the nutrients you would expect from a true EVOO. If you have not tried Spanish olive oil, or are looking for something new, you will be delighted with any of the selections you choose at Garland Wines.
Mar 19, 2019

Category:

News
Comments: 0