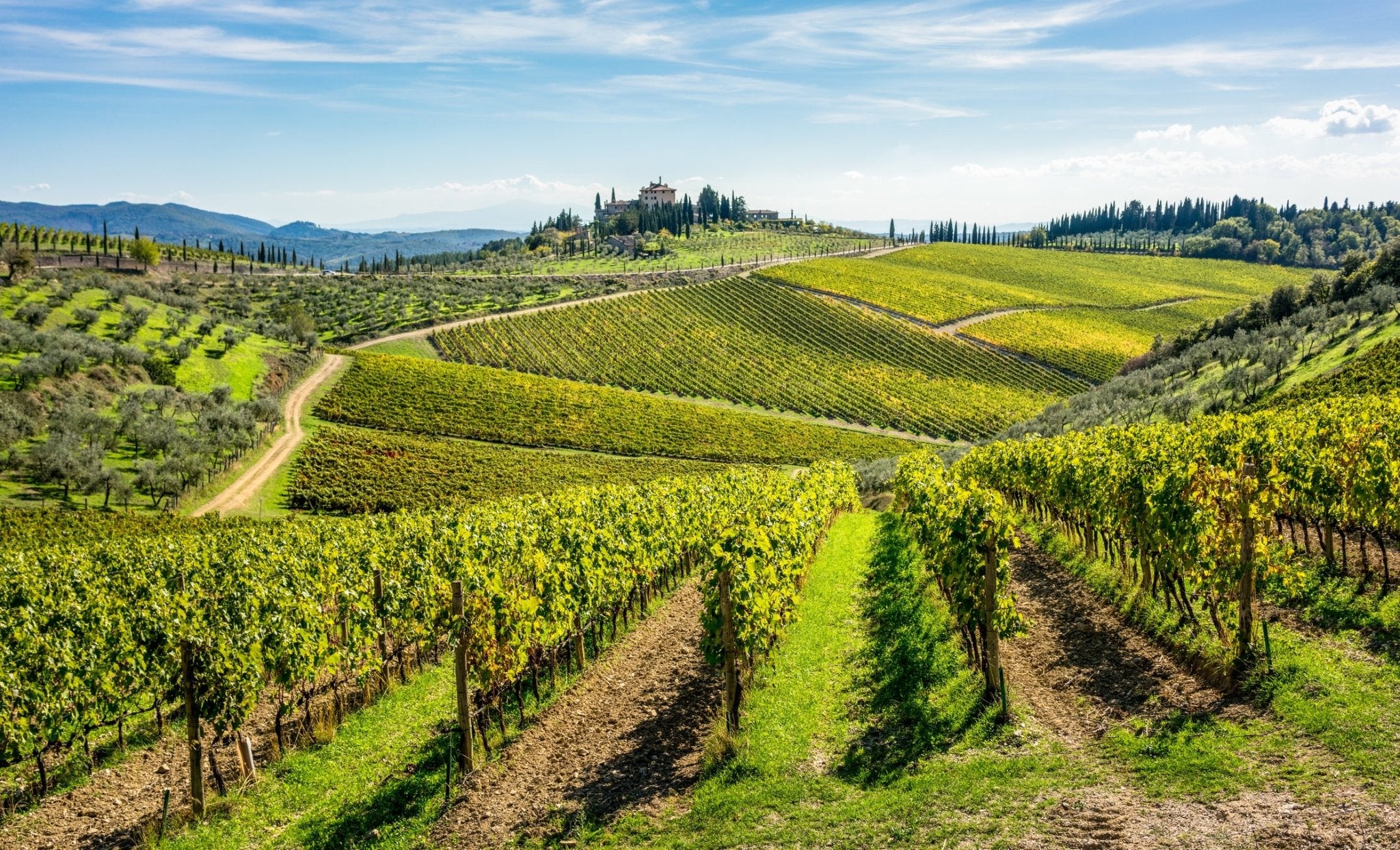 While many have heard of Chianti wine, some are unaware of facts about this delicious wine. Currently in the U.S., Chianti is actually the most popular Italian red wine, so before you bring it out at your next dinner occasion, learn more about what makes it unique and a great choice for any food pairing.
What is Chianti?
The only way a wine can call itself a Chianti is if it comes from the Chianti region in Italy located in Tuscany. Years ago, you would find this wine in a classic bottle nestled in a straw basket, but these days, wineries have mostly done away with the look. It is made using at least 80% Sangiovese grapes; many will only use this variety, but some will blend with a small amount of Cabernet, Merlot or Syrah, which helps soften the wine.
When shopping for this wine, you can choose from Chianti or Chianti Classico, which is considered to be a bit more higher-end than a typical Chianti. Regardless of which you choose, Chianti generally is earthy and rustic with a high level of tannins, and has a slight smell and taste of cherries and strawberries with high acidity. The best part is that this wine can really pair well with any food, whether it's an upscale Italian dish or a burger and fries.
Choosing a Great Chianti
With the various options available, it can feel overwhelming trying to find a Chianti you know you'll be happy with. Going in being familiar with a great winery will help ensure you purchase a delicious product, and when it comes to Chianti, Castello di Poppiano is sure to please.
Castello di Poppiano offers two different Chiantis: the Riserva Chianti Colli Fiorentini and Il Cortile Chiranti Colli Fiorentini.
The Riserva is considered to be the best representative wine of the Castello di Poppiano tradition. It is made using 85% Sangiovese blended with 15% Merlot and Cabernet grapes. It boasts an intense ruby red color with garnet reflections, and an intense, elegant structure with velvety tannins. The finish is considered pleasant, long and balanced.
The Il Cortile was created as a result of years of work to develop the most typical Castello di Poppiano product with high excellence. The quality stems from the optimal exposure of the vineyards and limited yields used in production. It appears ruby in color with reflections of purple and boasts the typical aromas opening to fruity scents. The tannic and alcohol components are balanced, providing a long and elegant finish.
Whether you're looking for a great Chianti or other great wines from around the world, visit our store, purchase from our online shop, or contact us today.
Apr 29, 2019

Category:

News
Comments: 0