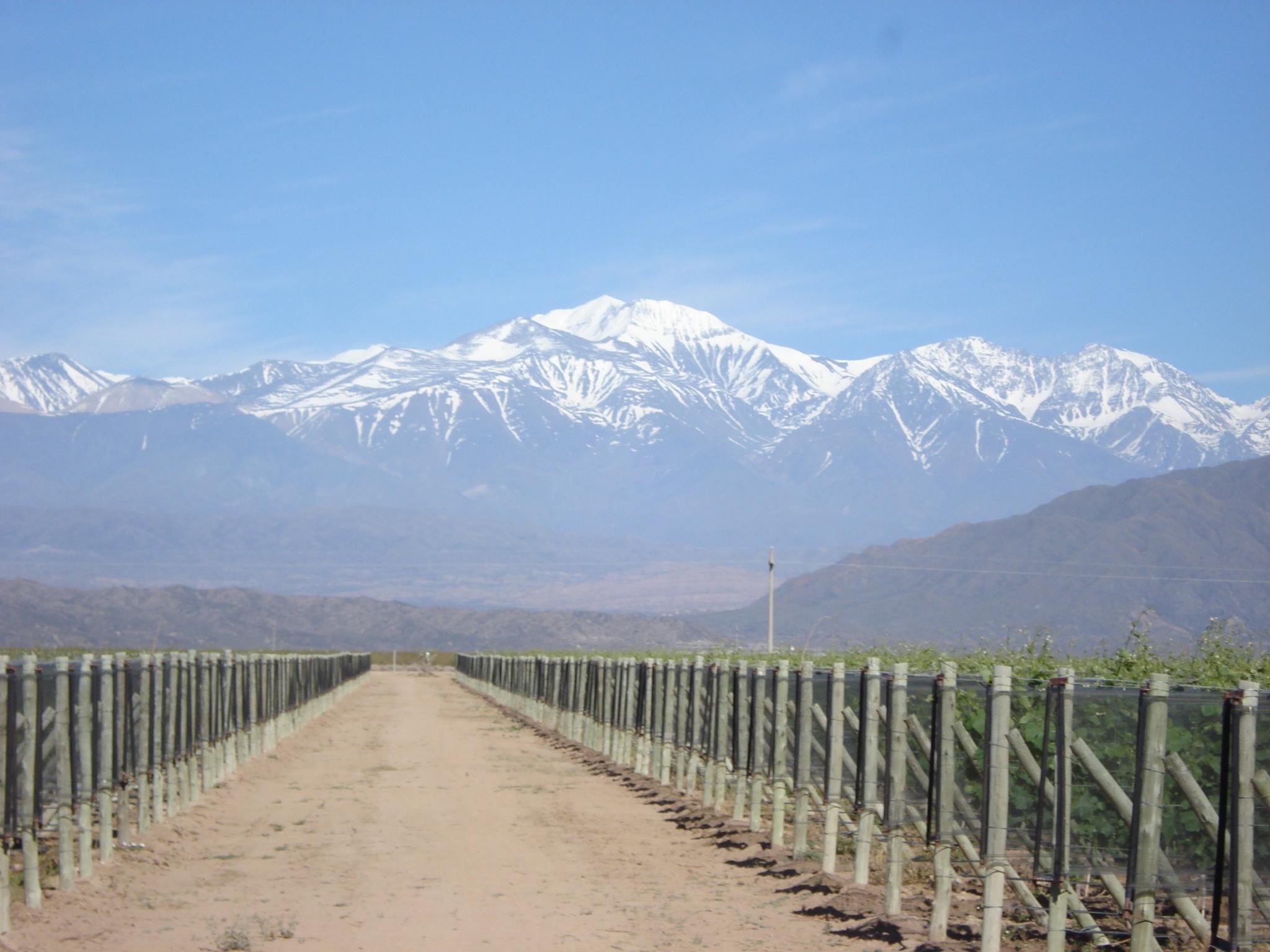 Great wines are produced all over the world, but few regions have a storied history that spans hundreds of years. One such area is Mendoza, Argentina, after it was settled by Spaniards in 1551. The wine tradition has lasted for generations and Mendoza is now the fourth largest metropolis in the country, recognized as a must-see destination.
History of Mendoza, Argentina
Mendoza has been inhabited for tens of thousands of years by nomadic groups, but roughly 500 years ago, the dominant aboriginal group in the area were the Huarpes. They were skilled hunter-gatherers and agriculturalists, developing a network of irrigation channels from the rivers. Around 1470, the Incas came to the territory and they helped the Huarpes better improve the irrigation system.
In 1551, Francisco de Villagra came across the Mendoza land while traveling from Peru to Chile, bringing stories of the land and current inhabitants to the people of Chile. At the time, the Chileans had a goal of finding land suitable for cities, as well as search for gold and silver mines within the Andes Range. An expedition was formed 10 years after de Villagra's discovery, and the city of Mendoza was founded on March 2, 1561, by Pedro del Castillo.
While life was difficult for the first few years, Spaniards arrived with farming tools and created an agricultural lifestyle, raising goats and sheep, cultivating peaches, apples, figs and grapes, leading to a vineyard industry that helped Mendoza trade with Buenos Aires, Tucuman, and other coastal regions. As time progressed, the city continued to grow and evolve, attracting immigrants from Italy, Spain, France and Germany, all of which brought in new grape varieties and experience that helped boost the wine industry even more.
Today, thanks to the soil diversity, climate and altitude, Mendoza is considered the country's most important productivity region, accounting for over 60% of Argentina's wine production. While many different varietals are produced, the Mendoza area alone produces 82% of the nation's red wine, the majority of which is Malbec. One winery, Famiglia Meschini, has been producing delightful Malbec, Malbec blends, and more in the Mendoza region for generations.
Famiglia Meschini Winery
Primo Meschini left San Severino, Italy for Argentina in search for a better life. He was drawn to the mountains of Mendoza and began producing wine with the help of his son Pacifico all the way until the 1980s. Pacifico's son, Eugenio Meschini, moved to the United States in 1990, but was contacted by a long-time friend, Andrés Fourcade, in Argentina to co-own a vineyard. Together, they developed their first vineyard in Agrelo, Mendoza. After Pacifico passed away, Eugenio along with brothers Primo and Giovanni, developed their second Famiglia Meschini vineyard in San Carlos, Mendoza.
Eugenio and his wife currently reside in Minneapolis, Minnesota, with their children, but continue to produce wonderful wines from their vineyards in Argentina and Chile. Their winery offers various selections of reds and whites, but they are most known for their Malbec selection. These award-winning wines are always a great choice, with several Famiglia Meschini wines being highly rated, including the Mendoza Pacifico Blend (92 pts), 2015 Malbec Mendoza Reserva (92 pts) and 2016 Malbec Mendoza Premium (91 pts).
At Garland Wines, we offer a diverse selection of wines from Famiglia Meschini, including:
201

5

Malbec Reserve

(Arriving Late March 2019)

: Full-bodied with blackcurrant & dark fruit up front followed by sweet spice, leather, and a touch of earth aromas. Bold & balanced, demanding a steak pairing.
201

5

Malbec/Syrah: Medium-bodied with notes of red cherry, raspberry and plum with a clean finish. Perfect with charcuterie and hors d'oeuvres.
201

6

Malbec Premium: This selection boasts a great value with a taste that exceeds its price. Ripe, red fruits with a hint of sweet spice like nutmeg, cinnamon & vanilla. Nice texture with ripe tannins and long finish.
201

4

Malbec Gran Reserva (

Arriving Late March 2019

): Aged 12 months in American oak for aromas of tobacco, smoke and leather with a hint of cracked black pepper. Round with delicious red-fruit flavor and long, smooth tannins.
2016 Torrontés: Aromas of white flowers, vanilla & tropical fruit. Slight effervescence and off-dry finish pairs it well with cheese & meat boards, or spicy selections.
201

5

Chardonnay: Tropical fruit with notes of apricot & nectarine, with a lovely aroma of honeyed flowers.

2018 Malbec Rosé

:

Pale salmon in hue, this wine starts off soft and flirtatious with green strawberries, pear and floral notes. A touch of minerality brightens the mouthfeel, which has a beautiful texture and restrained finish. The Malbec Rosé has enough weight to make it a versatile food pairing or a satisfying happy hour drink.

201

7

Cabernet Sauvignon (

Arriving Late March 2019

): Bouquet of dark-red fruit, hints of earth and mushroom, and well-integrated with smooth oak tannin. Practice patience for the best flavor as it will benefit from decanting and will continue to involve in the glass.

Famiglia Meschini Pacifico Gran Reserva

:

Raisiny berry, spice cake and molasses aromas are rich and heady. This nonvintage blend of Malbec and Petit Verdot is a bit thick and oaky on the palate. Flavors of blackberry and creamy oak finish ripe and rooty, with a reprise of raisin.
No matter the occasion, Famiglia Meschini offers a wine selection for them all. For more information about these wines and our many others in stock, contact us or visit our
online shop
today.
Feb 20, 2019

Category:

News
Comments: 0