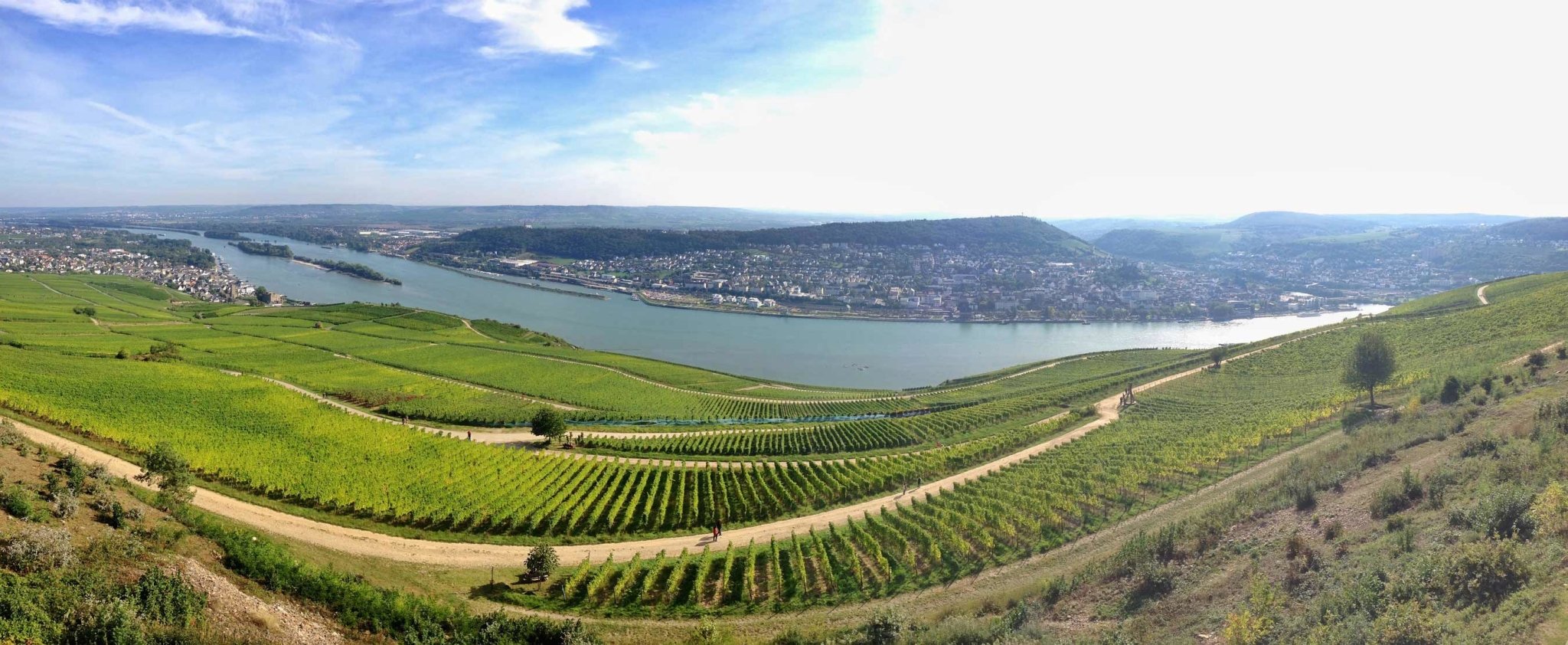 Wine has a rich, deep history in Germany, particularly in the Rheinhessen and Nahe regions of the country. Nahe is a smaller area that cultivates various wine styles, but like most of the other wine regions along the Rhine, the most prestigious wines are made from the Riesling grapes. Rheinhessen, on the other hand, is Germany's largest viticulture region known for producing quality wines for centuries, predominantly white wines, but grows a diverse range of grapes. In fact, this region has been cultivating grapes specifically for wine production since ancient Romans occupied the area.
History of German White Wines
German wines offer a diverse selection of primarily white wines, although Riesling is the nation's most widely planted variety. Their history of winemaking dates back to the ancient Romans in 100 B.C. During the middle ages, monks continued the tradition, cultivating many of the vineyards that are famous today, some of which date back to 1200 AD. Germany and France were once considered the two greatest wine-producing countries, creating wines that were treasured by nobility.
Unfortunately, during the 1960s and 70s, large quantities of sweet blended wines were produced for export, leading sweet, non-descript wines to become synonymous with German wines internationally. Thankfully, they returned to presenting a number of high-quality wines, focusing on drier styles and sparkling wines, bringing their reputation back up to where it belongs. Two such wineries – Weingut Rheingrafenhof and Bernard-Massard – continue to offer consistent quality that has been perfected over generations.
Weingut Rheingrafenhof
The Rheingrafenhof vineyard is family-operated within the Nahe and Rheinhessen regions operating since 1585. Thanks to over 500 years farming the same vineyards as their ancestors, the Weingut Rheingrafenhof winery has perfected their craft, providing consistent, top-quality, exceptional wines year-over-year. Garland Wines stocks a selection of these wines, including:
2016 Frei Laubershiemer Rheingrafenberg Riesling Spatlese
2011 Mandeler Dellchen, Gewϋrztraminer Spätlese
2015 Frei-Laubersheimer Fels Bacchus Spätlese – GoldMedaille
2015 Mandeler Dellchen, Blauer Spätburgunder Auslese
The Rieslings are what's known in German as trocken, which translates to dry, indicating specifically in wine that it will have a drier finish rather than off-dry or sweet. Spätlese means the wine was made using fully-ripe grapes, but is considered the lightest of late-harvest wines. These are typically sweet and honey-like, but they may be dry, medium-dry, or sweet as determined by the winemaker. Auslese is also a late-harvest wine, but is even riper than the spätlese, and the grapes are hand-picked from select, very-ripe grape bunches.
Bernard-Massard
The Bernard-Massard winery is a family-managed, privately-owned company, considered to be the main producer of sparkling wines of Luxembourg utilizing the traditional methods. They have been producing quality wines since the company was founded over 95 years ago by Jean-Bernard-Massard. Their wines have been awarded numerous times in various prestigious international contests which is a testament to their consistent quality. Garland Wines stocks a selection of these, including:
2017 Auxerrois
2017 Riesling
2016 Clos des Rochers Pinot Blanc
2017 Pinot Gris
V. Bernard Massard Cuvée De L'Écusson Brut Blanc
V. Bernard Massard Cuvée De L'Écusson Brut Rose
Auxerrois is a specific white wine grape grown in Germany and Luxembourg. This is related to Chardonnay and often blended with Pinot blanc in sparkling wines. Pinot blanc is a semi-dry wine comparable to Chardonnay. Most notably, Bernard-Massard is known for their cuvée, which is essentially champagne that indicates its use of either the first-pressed and "best" juice, or a blend from specially selected barrels. The Brut Blanc is a brilliant light-straw color with notes of apple and pear, while the Brut Rose boasts a deep color with ruby-red tints and is fruitier with notes of raspberry followed by mellow tannins.
German wines offer consistent quality that has been perfected over generations thanks to their storied history. You can find these delicious German wines from Weingut Rheingrafenhof and Bernard-Massard, as well as many others to suit any taste, to enjoy during all occasions. For more information, and to discover our selection of unique, high-quality, limited production wines, contact us today.
Feb 11, 2019

Category:

News
Comments: 0